Student Outreach to Build a Diverse Workforce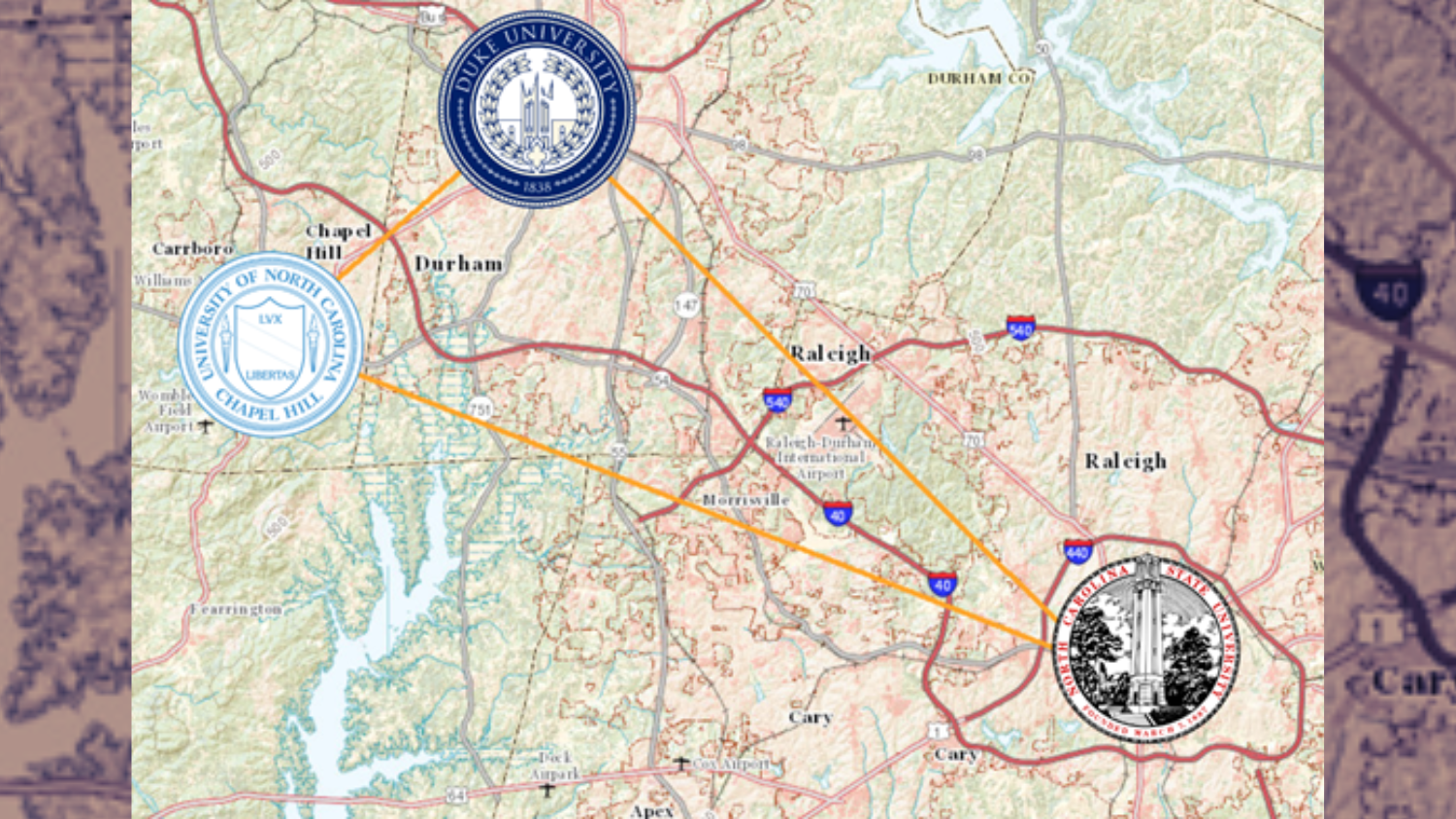 On May 15, the Laboratory for Analytic Sciences (LAS) will commemorate the 10-year anniversary of its academic partnership with North Carolina State University. Residing on a large college campus that is one point of the famed Research Triangle in North Carolina affords LAS the opportunity to tap into a wealth of talent. In addition to the lab's academic research partnerships with numerous faculty, this talent is key to helping the National Security Agency (NSA) build a diverse and highly-skilled workforce. In this first decade, LAS's academic outreach has extended beyond the campus, and has resulted in partnerships with 34 universities and 2 local K-12 institutions. Read on for highlights from some of our student outreach efforts at NC State and beyond.
NC State Senior Design Projects
Since 2016, LAS has been sponsoring capstone research projects for small groups of graduating seniors in NC State's Department of Computer Science undergraduate program in the College of Engineering. LAS benefits from talented students working on problems of interest to the lab, and the students gain valuable experience by working on challenging real-world research and development problems. In the past, projects fell under the topics of cloud computing efficiency, big data, and machine learning. In spring 2023, senior design students will tackle a data prioritization management problem. When looking to detect fraudulent or nefarious activities (e.g. cyber security), machine learning models embedded within the flow of data need to maintain high levels of throughput or risk falling considerably behind.
Instead of a highly complicated machine learning model in the processing flow, we seek to develop a rule-based system (e.g. key-value lookups) that can reduce data volumes to a more manageable level before a complicated model is run. LAS research projects like RADS (2021) and TLeaves (2022) use a lot of features and computation, too much to keep up with throughput speeds on production systems. The NC State senior design students will assist with the design of a web application that can demonstrate these projects' unique advancements outside of the normal processing flow.
In addition to this work with undergraduate students, LAS also partners with NC State graduate students in the College of Design's Graphic Design Department during a 9-week capstone course in their master's program. Together with Professor Helen Armstrong, LAS staff mentors the students as they apply design principles to problems of relevance to intelligence analysts. Students create scenario videos of proposed interfaces and experiences utilizing a user-centered research process which includes developing personas, scenarios and journey maps, interviewing potential users, benchmarking existing tools, moving through convergent and divergent ideation methods, developing alternative task flows, and prototyping possibilities.
In 2021, the master's of graphic design students tackled the design of an intelligent knowledge graph that could enable an analyst to understand relevant data and forge useful insights. In 2022, students explored potential interface designs of a Tailored Daily Report (TLDR) for knowledge workers in support of LAS's annual Summer Conference on Applied Data Science (SCADS). Student prototypes took into account the affordances of machine learning and artificial intelligence to provide a personalized user experience so that different kinds of analysts might quickly and knowledgeably enter their daily workflow. This year, students will be focusing on the design of an interactive interface for voice language analysts that allows them to produce reliable and robust intelligence that accurately conveys content, intent, and context.
Minority-Serving Institution (MSI) Collaboration
In 2022, a process was developed at LAS to collaborate with minority-serving institutions (MSIs) in North Carolina on research and development projects, supporting one of NSA's top priorities of building and sustaining a diverse, expert workforce that continues to provide the nation with competitive advantages. Partnering with MSIs allows subject matter experts from those institutions to work collaboratively on research projects and capabilities of significant size and impact to benefit the NSA. These partnerships can help attract skill sets and untapped talent from diverse backgrounds and diversify the NSA workforce. Being in close proximity to many minority-serving institutions in North Carolina, the LAS team sought to strengthen NSA's partnership with MSIs for the mutual benefit of MSIs and NSA mission customers.
LAS has partnered with two historically Black colleges and universities (HBCUs) in North Carolina—Fayetteville State University (FSU) and Winston-Salem State University (WSSU)— through NSA's Educational Partnership Agreement and/or Cooperative Research and/or Development Agreement (CRADA). LAS worked with their senior design students on the research projects while providing mentorship and guidance. In 2022, the FSU students devised the first phase of a rendering engine that leverages cycle generative adversarial networks to generate synthetic data on rare and uncommon objects to improve the robustness of computer vision models. This partnership resulted in LAS leading the effort to get the fifth MSI agreement established with FSU. For spring 2023, the WSSU students are currently working to generate quality synthetic cyber knowledge graphs of cyber campaigns based on various input parameters that are exportable to STIX 2.1 (Structured Threat Information eXpression), a programming language. The WSSU research will provide a variety of restriction-free example knowledge graphs to enable NSA tool builders to build better algorithms. The partnerships with these two historically Black universities are exposing senior design students to real-world NSA mission problem sets, which allowed them to develop interests in continuing collaboration and/or employment opportunities with NSA.
Recruitment Opportunities
LAS employees have also assisted with NSA's workforce support activities in recruiting and hiring efforts that take advantage of our close proximity to many other colleges and universities in the area. Since 2014, we have represented NSA at recruiting events across North Carolina, participated in panel discussions and mentoring events, conducted mock interviews for students, served as judges at student science fairs and competitions, and actively assisted colleges with cyber security programs. Currently, LAS maintains an active recruiting profile with the following 9 colleges and universities in North Carolina:
East Carolina University
Meredith College
NC A&T University (HBCU)
NC Central University (HBCU)
NC State University
University of North Carolina at Chapel Hill
University of North Carolina at Charlotte
University of North Carolina at Greensboro
University of North Carolina at Pembroke
K-12 Outreach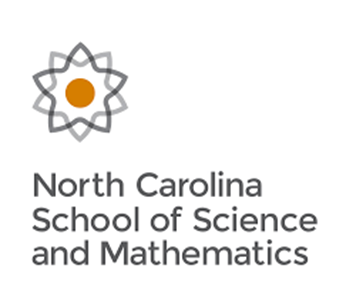 At the high school level, LAS has developed a relationship with the North Carolina School of Science and Mathematics (NCSSM), a highly competitive 2-year public residential high school that enrolls high-performing rising juniors from across the state in an intensive program with an emphasis on science, mathematics, and technology for the last 2 years of high school.
In the past, LAS researchers have worked with NCSSM students in a class on cryptology and spoken on the importance of secure cryptographic algorithms to national security. Despite the name of the school, however, it isn't just about science and math: there is also a foreign language study requirement for graduation. While many students understood how STEM skills may be used in a career, educators at NCSSM wanted to give students an opportunity to learn more about how language skills can also translate into a career. In 2022, LAS, as an applied research lab that relies upon the expertise of both technical and language analysis professionals, organized an interactive panel discussion about language as a career at NSA, and ways in which STEM and language skills can be used together in the intelligence community. LAS Director Amy Brown Gagnon, who served as senior language authority at the NSA and Central Security Service before coming to LAS, was one of the panelists who spoke about how the study of languages influenced her career in government service.
After a lapse due to the pandemic and staff turnover, LAS has also been working to re-establish mentoring at-risk K-8 students at the Global Scholars Academy (GSA) in nearby Durham, NC. GSA enrolls approximately 200 students, 100% of whom are students of color and 89% of whom are from financially challenged circumstances. By investing in diversity and inclusion early, LAS provided unprecedented opportunities for young minds to see themselves in an industry where minority talent is underrepresented, and established positive, lasting relationships with the community.
In past years, LAS not only participated in computer programming and cryptology classes and in GSA's science club, but also invited a group of GSA students to participate in the 2019 LAS Research Symposium, which helped bring the students' curriculum to life "in a way that also sparked new curiosities and new ways of thinking and problem solving," according to GSA's director of development, marketing and communications.
In 2023, LAS will continue to develop partnerships that can help attract skill sets and untapped talent from diverse backgrounds and support one of NSA's top priorities: building and sustaining a diverse, expert workforce that continues to provide the nation with competitive advantages. These partnerships also enhance research infrastructure and expertise at minority-serving institutions and establish a foundation for continued engagement with NSA.